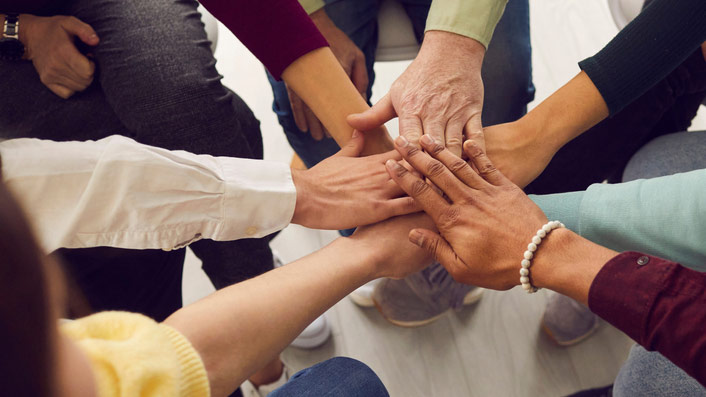 Victims Assistance Centers offers an array of free training to the community. The goal of community education is to provide knowledge about the agency, as well as specialty training topics, so the community is better equipped to care for victims of violence.
If you are interested in scheduling a free VAC training, please contact our Director of Outreach at erinf@vacjc.com or 315-755-1458.
VAC Free Training and Education
VAC Overview
Victims Assistance Center (VAC) Overview  to learn about the services the agency provides the community free of charge ranging from our Safe Shelter to advocacy services to counseling.
Identifying & Supporting Survivors of CSEC/SEY
Identifying and Supporting Survivors of Commercial Sexual Exploitation of Children and Sexually Exploited Youth (CSEC/SEY) learn to recognize and treat youth in commercial sexual exploitation of children (CSEC) and trafficking situations as victims of crime and survivors of abuse; to protect and prevent at risk youth from becoming victims of sex trafficking; and to improve the safety and permanency, and well-being outcomes of youth involved in the child serving systems.
Vicarious Trauma
Vicarious Trauma training is one that can be tailored to the specific audience to address the impact of working in the helping profession and the first responder community.
Teen Safety Matters (Monique Burr Foundation)
Teen Safety Matters (Monique Burr Foundation) educates and empowers teens and all relevant adults with information and strategies to prevent, recognize, and respond appropriately to bullying, cyberbullying, all types of abuse, relationship abuse, sex trafficking, and digital dangers (mbfpreventioneducation.org).
Darkness 2 Light
Darkness 2 Light is for adults looking to help prevent childhood sexual abuse while learning ways to protect children. This training is perfect for adults volunteering with youth organizations, educators, caregivers, etc.
Less Is More
Less Is More emphasizes the important role that mandated reporters play in the child abuse investigation process and educates mandated reporters on what information is needed when making a report.
FIRST Response to Child Abuse Investigations
Your FIRST Response to Child Abuse Investigations – Zero Abuse Project
Interpersonal Violence and Prevention Training
Interpersonal Violence and Prevention Training is an introductory training that breaks down the definitions of Title IX and interpersonal violence. Provides information on JCC's policies, procedures and responses related to gender discrimination, sexual harassment, dating violence, domestic violence, stalking and sexual assault. Attendees will learn both on and off campus resources and how to make a report.
Bringing in the Bystander
Bringing in the Bystander is an intervention program that covers sexual assault, dating violence, stalking and how to intervene safely and effectively.
Coaching Boys into Men
Coaching Boys into Men is a violence prevention program for athletic coaches designed to inspire them to teach their young male athletes about the importance of respect for themselves, others, and particularly women and girls.
One Love
One Love is a series of interactive workshops to discuss the impact social media has on relationships. Understanding relationship red flags and how to identify healthy vs. unhealthy behaviors. 
Safer Bars
Safer Bars utilizes innovative bystander education strategies to empower D.C.-area bar, restaurant, and club staff to stand up against sexual harassment and assault.
Safe Zone
LGBTQ+ inclusion education